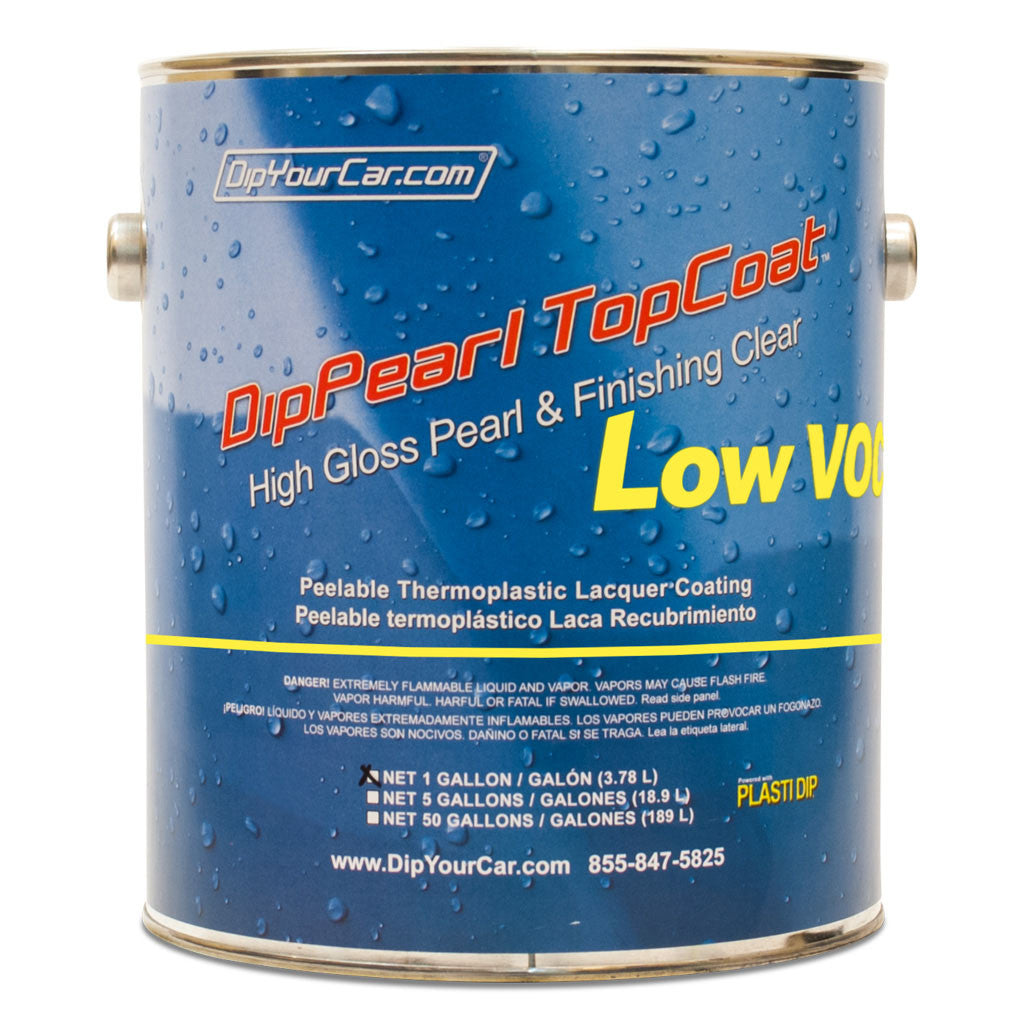 Product Description
50 State compliant (Low-VOC) DipPearl TopCoat gallon.
Use the Low VOC DipPearl TopCoat with pearls for a unique finish on top ofPDS50.
• Increased Clarity
• Better PearlSuspension
• Smoother Product Leveling
Please speak to a product technician if you have any questions at (855) 847-5825
 ** Low VOC DipPearl TopCoat is not a stand alone coating. It must be applied over a minimum of 6+ coats of PDS50.
Low-VOC DipPearl TopCoat cannot be used or sold in the following counties and areas within the state of California: El Dorado, Colusa, & Glenn counties Bay Area(BAAQMD)