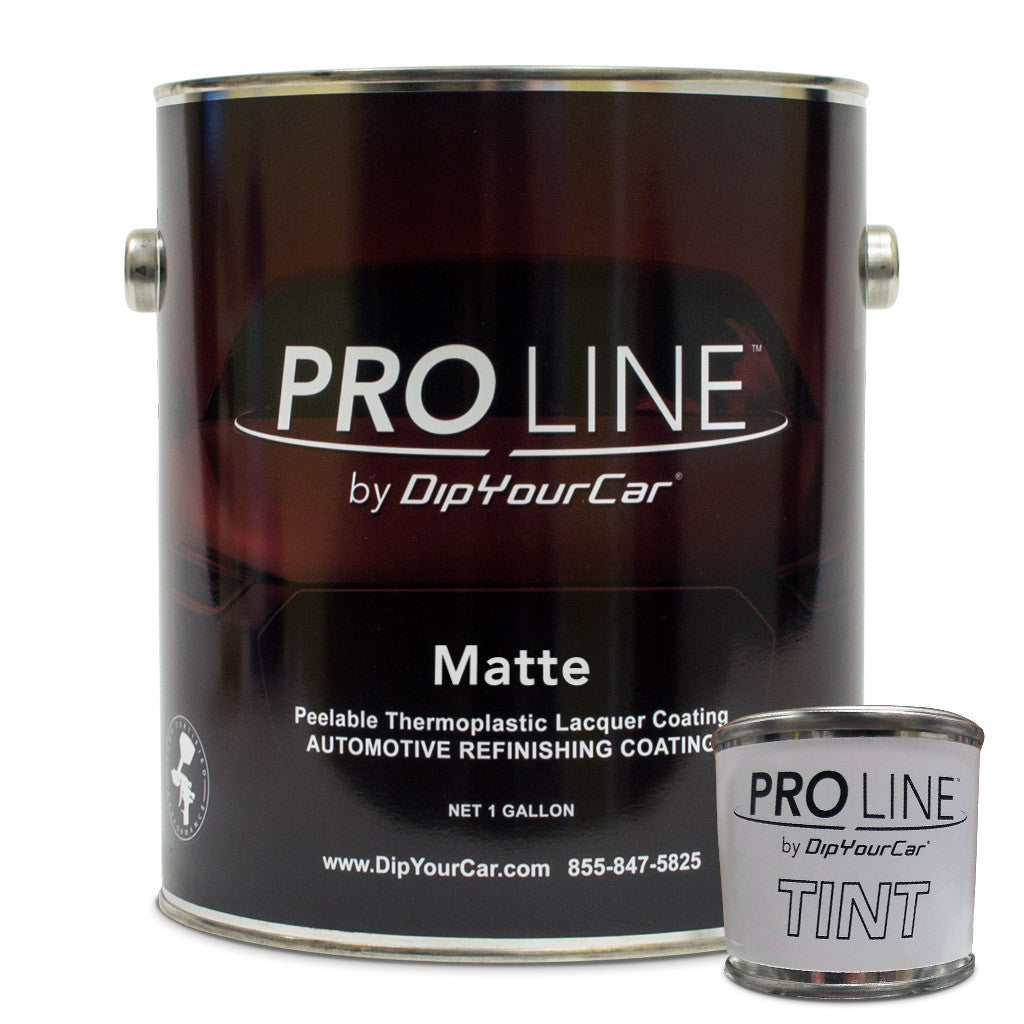 Product Description
Each ProLine™ Colored Gallon includes 1 ProLine™ Matte Clear Gallon and 1 ProLine™ Drop In Tint of your choice. The Colored Gallons are not pre-mixed, the tint and gallon come separate and are mixed by the user before spraying. Green, Yellow, Red and Orange colors should all be sprayed over an Avalanche Grey or White base for best performance.
** ALL PROLINE™ GALLONS SHOULD BE SPRAYED OVER A FOUNDATION OF PROLINE™ PRIME COAT OR PROLINE HIGH BUILD PRIMER. NOT FOR SALE IN THE STATE OF CALIFORNIA.
Watch the DYC ProLine™ videos here.
Spray Gun Requirements 
All ProLine™ products were designed to be sprayed through an HVLP/RP gun and compressor system.  Turbines can be used, however performance may suffer.  Stage 3 turbines (DYC Advanced System) are a minimum requirement.